31 December 2008
Added the WoS Console Of The Year 2008 feature, free to all!
30 December 2008
Review round-up of 2008 DS racing games added to subscribers area. (Games from the year 2008, that is. Not 2008 different games.)
25 December 2008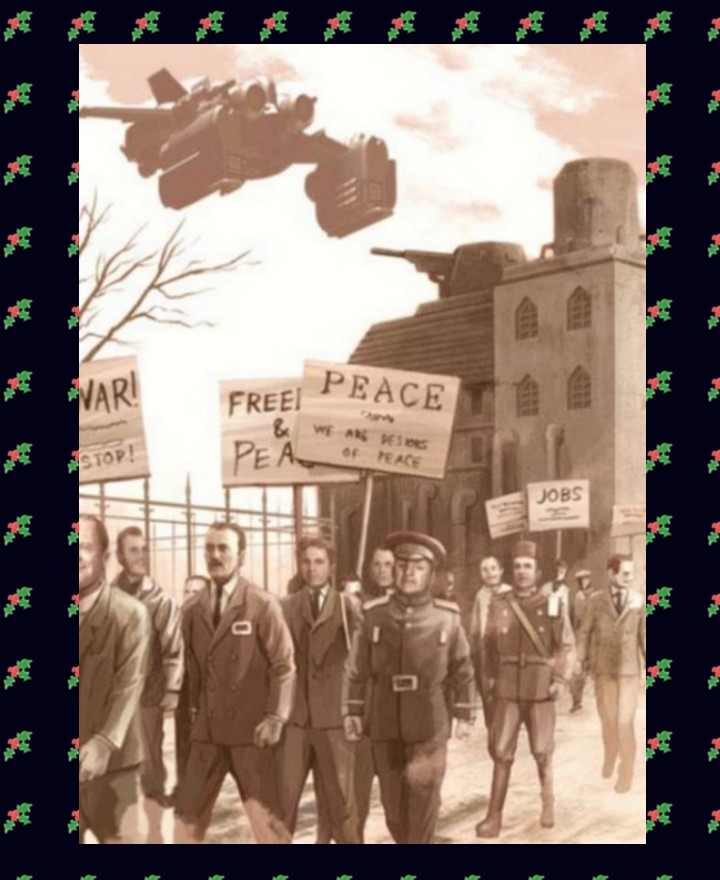 23 November 2008
Return To The Revenge Of The Curse Of Scorpion Software. An overdue upgrading of the early and primitive original Scorpion page on WoS, in celebration of the imminent appearance of all the Scorpion games on the "other" WoS, World Of Spectrum.
18 November 2008
Why Valve Are Actually Rather Splendid.
15 November 2008
Top 10 Racing Games You've Never Heard Of feature (from Retro Gamer), or Why I Hate Gran Turismo, added to subscribers area.
13 November 2008
Why I Hate Americans travel feature added to subscribers area, as the second (or arguably third) part of WoS Hate Week.
10 November 2008
Why I Hate PC Gamers, Parts 1-10 (Total PC Gaming) added to subscribers area.
9 November 2008
Ketsui Death Label (Nintendo DS) review (extended remix) added to subscribers area.
25 July 2008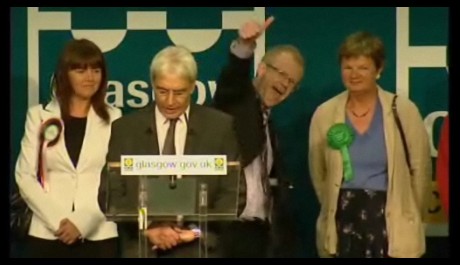 22 July 2008
Metal Slug 7 (Nintendo DS) review added to subscribers area.
1 July 2008
Guest review: Metal Gear Solid 4 (PS3).
30 June 2008
29 June 2008
Subscribers area updated with the keynote address to the original Game On exhibition at the Barbican in May 2002.
28 June 2008
Subscribers area updated with reviews of seven different puzzle games for the DS.
27 June 2008
Subscribers area updated with "In The Forest, We Are Hiding" (music/politics).
26 June 2008
Subscribers area updated with "Looney Tunes Cartoon Conductor" review (DS).
25 June 2008
Subscribers area updated with "The Complete Indie Zone" archive feature.
6 May 2008
Subscribers area updated with "Billy And Susie - The Early Years" photo-feature.
27 April 2008
The Magical World Of Bruce Everiss.
10 April 2008
Subscribers area updated with "The PFB Factor" archive feature, originally written for a book but never published.
28 March 2008
Subscribers area updated with "Gender Benders" archive feature, originally published in Total PC Gaming.
26 March 2008
Subscribers area updated with "The Art Of C&VG" archive feature, originally published in Retro Gamer.
Easter Sunday 2008
IMPORTANT NOTICE: PLEASE READ
WoS is now a subscription-only site. Old content will remain available for public view, but for access to new additions and future feature content, please see the subs page. (News of the latest new features and archive updates can always be found here.)
2 September 2007
"I kept so many old things/
And never quite stopped hoping."
8 June 2007
Mainstream match-up.
7 May 2007
4 May 2007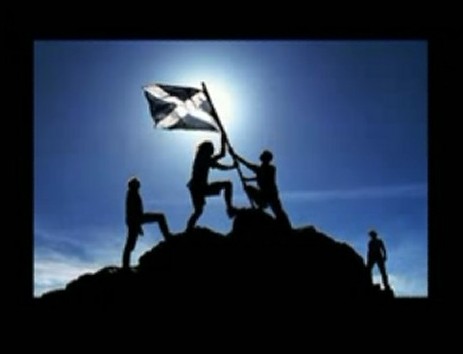 11 March 2007
In the event of fire, do not use elevator.
16 February 2007
Leave it, Hiroshi-san, he's not worth it.
14 February 2007
A DS puzzle-game round-up for Valentine's Day, because I love you all.
2 February 2007
"Running Monday, Tuesday, Wednesday/
Thursday, Friday, Saturday, Sunday"
25 December 2006
Ascending Christmas Steps.
29 November 2006
A song to learn and sing.
30 October 2006
So You Want To Be A Games Journalist?
7 October 2006
24 September 2006
A sense of closure.
18 August 2006
15 August 2006
Choking away the memories of failure.
14 July 2006
The official WoS Tribute To World Cup 2006, courtesy of your host and the ace Dr. A.
14 June 2006
Sense and Sensible-ity. (Sorry.)
5 June 2006
Stu's Super Summer Triple Trip, Part 3.
4 June 2006
Stu's Super Summer Triple Trip, Part 2.
3 June 2006
Stu's Super Summer Triple Trip, Part 1.
24 May 2006
WoS - official home of Goal Club!
6 May 2006
Batman stamping on a human face forever.
14 April 2006
Barrel-end, more like. (Warning: contains fruitier language than usual.)
7 April 2006
Looking through my hard drive for something totally unrelated, stumbled across possibly the creepiest and most disturbing videogame screenshot of all time.
3 April 2006
"Ba-ba-ba-baaa, who loves the Sun?"
18 March 2006
How else do you characterise "depth", other than as a measure of immersion?
24 February 2006
Cannon Fodder 2 The Untold Story: Epilogue
23 February 2006
Lost? Confused? Befuddled? Dirt-poor? Then you may well need the Official WoS Semi-Complete Guide To Poker For Idiots.
20 February 2006
Touching Zombies Is Disgusting.
15 February 2006
Days Out With WoS #2: Battle Not With Monsters.
15 January 2006
"What I Did On My Holidays", by Stuart Campbell, aged 38¼.
24 December 2005
One last shmup for Christmas.
13 December 2005
An embarrassing pun heralds the unveiling of the WoS Game Of The Year 2005!
8 December 2005
Update, and a slightly new look, for One Line World. The more exciting news, though, is that from here on in, OLW will feature a new review every single day. Unless I run out of games, obviously. Which isn't very likely.
15 November 2005
Last night, I went to see Sandman author Neil Gaiman give a reading of his new novel at Waterstones, and learned something I didn't know about a PC game. Weird!
13 November 2005
Photo-feature: "Travels With Trashman"
15 October 2005
Some more single-stringed updates.
25 September 2005
I really wanted this one to have some more pictures. Oh well.
9 September 2005
The final instalment of "The Now Pretty Damn Comprehensively-Told Story". If there's anything left that you want to know about Cannon Fodder 2, you're on your own.
8 September 2005
It's getting less and less accurate to be describing this story as "untold". More like "The Three-Quarters-Told Story".
7 September 2005
The Untold Story, Part 2.
6 September 2005
Telling the untold story.
4 September 2005
Thunder, Lightning, Strike.
2 September 2005
A full-length review? Blimey!
30 August 2005
As Morrissey once wisely said, such a little thing can make such a big difference.
27 August 2005
A sudden, inexplicable more-than-doubling in size for One Line World.
23 August 2005
Well, what d'you know? It IS possible for a beer to be too chilled after all.
18 August 2005
Days out with WoS #1.
17 August 2005
An overdue update.
13 August 2005
Some people shouldn't be allowed near beautiful things.
24 July 2005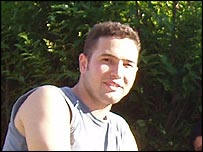 14 July 2005
Photo-feature: "Bright Signs (Don't Do It)"
12 July 2005
Photo-feature: "Me And My Shadow"
11 July 2005
I call this one "This Is Britain".
2 July 2005
Pinball Dreams, so hard to beat.
30 June 2005
Are videogames art? A definitive answer at last to the age-old argument. The difference is, this one's in under 1,000 words!
27 June 2005
Stu's Glastonbury Diary.
21 June 2005
Gimme some truth.
18 June 2005
Little reviews: elsewhere.
12 May 2005
Because music is bigger than words, and wider than pictures.
11 May 2005
Ch-ch-ch-ch-changes. And, in keeping with that theme, there's also an exciting and dynamic new WoS sidebanner courtesy of the often-splendid J Walker.
10 May 2005
Join the Campaign for More Acronyms.
4 May 2005
I was going to bang on about the election, when I stumbled across this classic movie (20MB Realplayer version - email if you're interested in the full-length one), that summed up the situation we're all in much more precisely than I could have.
The phone box (red, helpfully) represents another big Labour majority. The bloke in the suit is all of us. What happens in the film is where we're all going if we don't do something about it tomorrow.
Vote, chums. Please. Vote tactically, even if it means doing the unthinkable and voting for a Tory this time (don't worry, they can't get a majority, Blair is just lying because he's scared). Don't cynic out of it because you think they're all the same. Don't vote on trivial "local issues". Vote for a government. Nothing less than our freedom is at stake.
28 April 2005
WANTED: NEW FRIENDS.
Not playing World Of Fucking Warcraft a prerequisite. Really ought to go without saying, shouldn't it? Bloody nerds.
12 April 2005
You ARE all keeping track of your WoS Challenge Points, aren't you?
3 April 2005
Viewers! Go and see this. That is all.
29 March 2005
But sometimes the answer is in the place you least expect it.
28 March 2005
You have to look closely if you want to do the job properly, viewers.
14 March 2005
A review? Blimey, it's been a while.
5 March 2005