WHY I DON'T HATE VALVE
Getting results, the WoS way.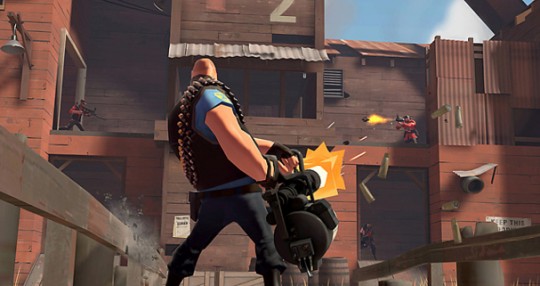 One man fighting alone against overpowering numbers, yesterday.
From: REV. STUART CAMPBELL
Date: 20 OCTOBER 2007
To: GABE NEWELL, VALVE SOFTWARE
Subject: WHY DO YOU HATE SO MANY GAMERS?
Hi Gabe. I'm a professional videogame journalist and former software developer with a love for FPS games, and I wish I was writing this to tell you how much I'd enjoyed the Xbox 360 version of Orange Box, because I've had UKP40 burning a hole in my pocket for weeks waiting for it. Unfortunately the money's staying there, because you apparently hate me - and millions of other FPS-loving gamers - and I'm actually writing to see if I can find out why.
Millions of people were introduced to the joys of the FPS by the majestic Goldeneye on the N64. Many of those people went on to enjoy other great FPS titles like Perfect Dark, Timesplitters, Halo, Halo 2, Call Of Duty 2 and 3, Perfect Dark Zero, and Halo 3. They were able to do this because the developers of those games did their jobs properly, and included both PC-style and so-called "legacy" control options, so that people who'd learned on Goldeneye (or, indeed, on the original Wolfenstein, Doom, and Quake) didn't have to learn a completely new and - to them - totally unintuitive control system in order to play them.

Using PC-style controls when you're used to "legacy" ones is like a left-handed person trying to use right-handed scissors - some people can manage it, but for the majority it's horribly awkward and uncomfortable and ultimately just far too much trouble. I've tried a dozen times to get used to PC-style controls, and even though I'm a professional who plays all kinds of games all day long, I just can't do it. It's like rubbing your stomach and patting your head at the same time, rolling your tongue or doing that Spock thing with your fingers - some people can manage it, some just can't, and when you can't there's no point in wasting money on a game you know you're not going to be able to play.

So why, in the name of Holy Jesus, do Valve not take the TEN MINUTES of effort it would need to include a legacy-controls option in their games? You have southpaw controls and inverted Y-axis, but apparently can't be bothered to add one more simple little option, requiring just two inputs to be swapped over, which would open up your game to literally millions of extra potential customers.

(The last survey I saw on the subject said that 25% of FPS players still preferred legacy controls. Even if you think the figure is smaller than that, even if it was 1%, it would still be hundreds of thousands of possible extra sales, for the sake of almost no effort or cost at all. Unless you're paying your coders about $12 million per hour, it's clearly sound financial sense. Heck, even 20 extra sales would probably justify the single man-hour, at the absolute most, that it would take.)

So why don't you? It's not a rhetorical question, I'd really love to know why so many developers and publishers make such a seemingly cretinous decision. (As I've noted above, most of the most successful console FPS games include both options. Can this be entirely coincidental?) Has it just never occurred to anyone at Valve? Do you never play console FPS games, regarding porting them from the PC as a tiresome chore which deserves no thought or care? Does some total idiot producer somewhere think an extra option confuses people? (A ludicrous idea, since people who are happy with the default setup will never even know that an alternative exists, but in my development experience you can never underestimate the stupidity of producers.) Can you REALLY not spare those ten minutes to have someone swap two inputs and add a tickbox to the menu? Are you so rich that you just don't want any more people buying your games because you already think that the wealth is making you a worse person?

Help me out here, Gabe. I honestly can't for the life of me think of a single sane reason not to do such a tiny, easy thing with such huge potential rewards. In fact, the pointless, senseless absence of legacy controls in console FPS games makes me so crazy with rage (both personal and professional) that I'll leave you now, since the effort of not unleashing a stream of foul-mouthed abuse is making me a little light-headed. But I'd really appreciate it if you could find half a minute somewhere to tell me why it is that you don't want my money, or that of countless thousands of other console owners. (And if you don't know, maybe you could ask the boneheads who made Bioshock.)

Cheers,
S.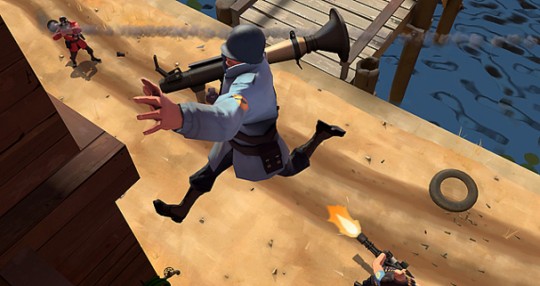 WoS, attempting to run down a corridor using non-legacy controls, yesterday.
From: YAHN BERNIER
Date: 20 OCTOBER 2007
To: REV. STUART CAMPBELL
CC: GABE NEWELL; KERRY DAVIS; STEVE BOND
Subject: RE: WHY DO YOU HATE SO MANY GAMERS?
Hey Stuart,

Thanks for writing in. I can assure you that there is no conspiracy on our part to make the 360 games less fun for anyone. To be honest, I'm not sure the issue of "legacy" controllers was something that even showed up on our radars. It just hasn't been something we've received a lot of requests for (yours is the first such request I've seen, but I'm not as close to the x360 controller work as I am to the PC work). My understanding is that legacy mode just swaps the meaning of the two analog sticks? If there is more to it, please forward a link with the specifics for us to consider.

If that is all you are requesting, then it may be possible to add a "legacy" controller option to the controller UI in a x360 title update.

If we do that, I'll shoot you an email when the title update goes live and maybe then you can check out the games.

If you were to buy the PC version (say, through Steam, of course) then it's actually possible to use an Xbox style controller (Microsoft makes USB connector version of the x360 controller) on a Windows PC and in that case you would have access to tweak with the joystick config files directly and map them in any fashion you wanted.

Cheers,

Yahn Bernier
Software Engineer
Valve
From: KERRY DAVIS
Date: 20 OCTOBER 2007
To: REV. STUART CAMPBELL; YAHN BERNIER
CC: GABE NEWELL; STEVE BOND
Subject: RE: WHY DO YOU HATE SO MANY GAMERS?
Hello Stuart,

I'm part of the Xbox 360 team here at Valve, and we appreciate your feedback. Yahn is correct, the legacy configuration simply wasn't on our radar - when making the transition to the Xbox 360 we were building on what we learned from the Xbox version of Half-Life 2. While we received much feedback on that product from the community, there was never a particular demand for legacy controls.

That said, you're absolutely correct that there's no reason we can't add support for this to our engine and include the option in future products on the Xbox 360. I'll investigate the possibility of adding this in a future update for the Orange Box, though I can't guarantee it as the patching process is a bit more restrictive on the consoles than it is over Steam.

Thanks again for bringing this to our attention.

Best,

Kerry Davis
Software Engineer
Valve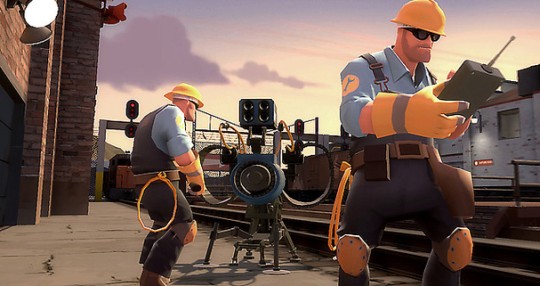 Valve engineers at work, yesterday.
From: REV. STUART CAMPBELL
Date: 20 OCTOBER 2007
To: YAHN BERNIER
CC: GABE NEWELL; KERRY DAVIS; STEVE BOND
Subject: RE: WHY DO YOU HATE SO MANY GAMERS?
Wow. Thanks for the speedy reply. You're right in assuming that legacy controls just involve swapping the x-axes of the two analogue sticks, so that move and turn are on the left stick, with look up/down and strafe on the right stick. I have no idea how the technology would work, but if there's some way that that could be fixed on the 360 via a patch, that would be extremely impressive, and you'd have a guaranteed sale.

I'm surprised you haven't had more feedback on this subject - I posted it myself a couple of times on the Steam forums, both at the time of the Xbox 1 release and more recently. If you Google the subject you get a lot of results (and that's with very specific search terms):

http://www.google.co.uk/search?hl=en&client=firefox-a&channel=s&rls=org.mozilla%3Aen-GB%3Aofficial&hs=Bso&q=orange+box+xbox+%22legacy+controls%22&btnG=Search&meta=

and it's also clearly enough of an issue for this guy to make a worthwhile business out of selling modified controllers to fix the bits that developers don't implement, both legacy and southpaw:

http://www.geocities.com/xequals16/

I just didn't fancy adding another hundred bucks to the $80 for the game, no matter how much I wanted to play it. And as for the PC version, I didn't buy a 52-inch telly so I could play my HD games on a piddly little PC monitor in another room... ; )

Thanks again for the reply, and for at least the glimmer of hope of a fix. I'll be watching the skies.

S.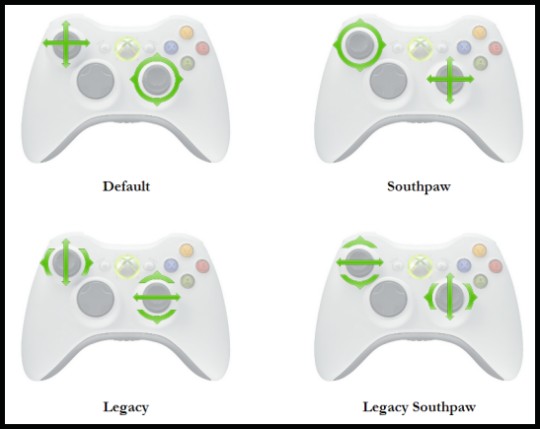 In a hilarious irony, the modder no longer offered legacy pads yesterday.
From: REV. STUART CAMPBELL
Date: 17 NOVEMBER 2008
To: KERRY DAVIS; YAHN BERNIER
CC: GABE NEWELL; STEVE BOND
Subject: RE: WHY DO YOU HATE SO MANY GAMERS?
So, can we expect proper control options on Left 4 Dead 360...?

; )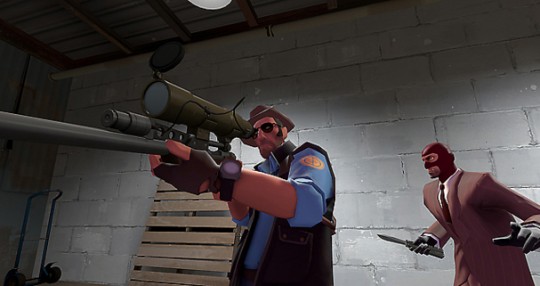 Sneaking up from behind, just when they've forgotten you're there, actually yesterday.
From: STEVE BOND
Date: 17 NOVEMBER 2008
To: REV. STUART CAMPBELL; KERRY DAVIS; YAHN BERNIER
CC: GABE NEWELL
Subject: RE: WHY DO YOU HATE SO MANY GAMERS?
Hello Stuart,

It's great to hear from you again. As you'll see from the CC lists below, I'm another of the team members with which Gabe shared your Orange Box feedback last fall. Kerry, Yahn and I work on various UI and input systems in Valve products and the Source engine. To address your question simply, Left4Dead for the XBox360 does not support Legacy controls off-the-shelf. This is due to Certification time constraints and other reasons that probably won't serve as good excuses for you and the other customers awaiting this feature.

Hopefully you'll be pleased to hear that, upon being reminded today of this nagging problem, we will be implementing Legacy control support in Left4Dead as part of the first L4D Xbox Live update, due out later this year. Though it will take more than ten minutes, you should know that the mere act of writing this email to you has doomed me to this task.

While no substitute for missing this feature in the box, it is my sincere hope that this news helps you from last fall's "crazy with rage" to something more heart-healthy like "miffed by postponement" or "merely inconvenienced due to setback".

Thanks again for your feedback,

-Steve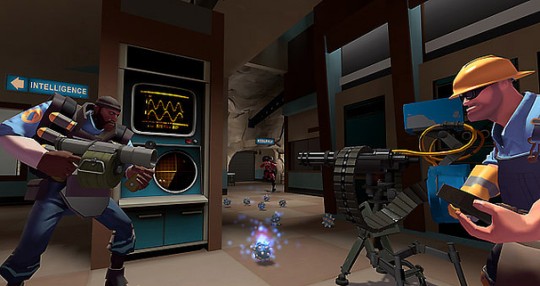 A Mexican standoff, with someone running belatedly to the rescue, earlier today.
From: REV. STUART CAMPBELL
Date: 17 NOVEMBER 2008
To: STEVE BOND
Subject: RE: WHY DO YOU HATE SO MANY GAMERS?
That's awesome news, Steve. Consider my alert status officially downgraded to "actually rather pleased, with very occasional showers of slight impatience".

: )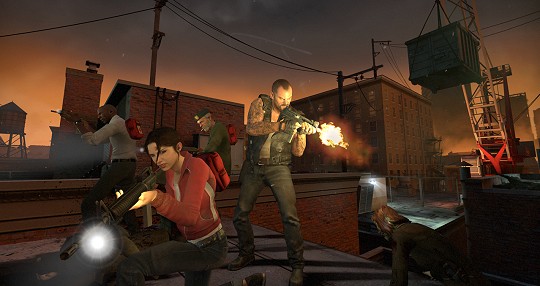 Step 4: Profit!