WORLD OF STUART SUBSCRIPTIONS
Paying for stuff you like? How old-fashioned!
The WoS site and its attendant forum used to be free to view, but sadly is so no longer. Only old archive content is now free to view, but generous users who contribute regularly to the costs of running the site and of providing the features and content are much appreciated, and that appreciation is shown both in the form of exclusive access to new features and new archive additions, and with occasional subscriber-only bonuses, comprising special offers and long-deleted or never-released-in-Europe media of various sorts*. Subscriber bonuses include:
- the opportunity for every subscriber to buy a brand-new 32GB iPod Touch for £6, or a brand-new 16GB iPod Nano for £4. (Or any number of other items at similar prices.)
- several hours of live Glastonbury Festival recordings.
- the complete never-released-on-DVD 1972 TV movie La Cabina.
- the Cannon Fodder 2 Official Soundtrack, a 40-song double CD of the key songs that inspired the No.1 Amiga game.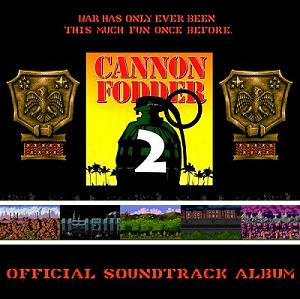 - Visual Pinball 3D conversions for the PC of the 12 tables from classic pinball games Pinball Dreams, Pinball Dreams 2 and Pinball Illusions.
- audio recordings of several complete comedy sets from the 2005 Edinburgh Festival, featuring top-rated acts including Stewart Lee, Jerry Sadowitz, Richard Herring and Daniel Kitson.
- the WoS Christmas Album, a beautiful collection of melancholy-but-pretty tunes to help you through those cold, bleak winter months.
- the complete never-released-in-the-West PC game Typing Space Harrier, rescued for posterity from the world of Japanese abandonware.
- £50 in free cash (no strings, no deposit, no credit card details required, just plain old-fashioned free money) from the online gaming site poker770.com. (This particular offer no longer valid, sadly.)
- over 125 Playstation 1 games, mostly never released in Europe, converted and compressed for use on the PSP by users with custom firmware installed.
- over 300 rare and unavailable Spectrum games collected, compiled and converted for use with the SpeccyDS emulator for the Nintendo DS.
- the full original Ghost Channel 86 movie, featuring over an hour of incredible lost pop TV performances.
...and lots more besides.
Here at WoS we think that's pretty good value for the bargain giveaway price of just £2 a month, (heck, the poker money alone would have paid for over two years of subs) but if you don't agree there's no obligation to sign up. Subscriptions are debited quarterly (you don't have to pay a year in advance or anything) and can be cancelled at any time (see below), providing the excellent opportunity to write in and say "I am cancelling my subscription!" in an enraged tone if you're offended by something.
Frankly, we think it's worth it for that alone. But then, we would say that.
*Obviously, much of the WoS Subscriber Bonus Content is technically copyrighted material. However, if you can't appreciate the distinction between sharing a decade-old Japanese typing game never legally released in the Western Hemisphere and distributing a warez copy of the latest Need For Speed abomination, frankly you'd drag the intellectual tone of WoS down so far that we don't want your money in the first place.