After all that Olympic hoo-ha, isn't it nice to play a sports game that isn't based in Barcelona? Stuart Campbell isn't sure.
I can see how Dodge Ball didn't catch on as an Olympic sport. As far as I can tell, the sole object is to hit the players on the other team with a hard ball until they're all injured to the point at which they have to be carried from the pitch. The team which still has at least one man in play then wins the game. Er, yeah.
Dodgy idea aside, this is quite well done. The controls are easy enough to get to grips with and it zips along quite enjoyably, but the problem is that there's almost nothing to do. Get the ball, hit someone with it, wait for them to chuck it back at you and start again. You'll be bored inside half-an-hour. I know I was.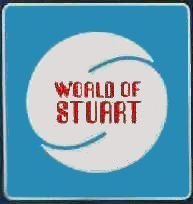 GRAPHICS 7
SOUND 7
ADDICTION 3
BRAINPOWER 3
FRUSTRATION LOW
TIME TO COMPLETE A week to win the tournament
SEGA POWER SAYS
A really thin idea to base a game around, and predictably it gets really repetitive really quickly. OK with two players, yawnsome otherwise.
33%