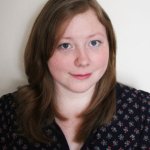 Lauren

Wainwright
Staff Writer - MCV at Intent Media
Location

Industry
Skills & Expertise Endorsements Learn more

Endorsements

Got a connection with great expertise? Endorse their skills and expertise to give them recognition.

Your endorsement will appear on their profile.
Languages
English

(Native or bilingual proficiency)

Japanese

(Limited working proficiency)
Summary
Educational Training in;

Journalism
- Reporting & Journalism
- Radio Journalism
- Magazine Journalism
- Media Law & Ethics
- Online Journalism
- Feature Journalism
- News Editing and Production

Games Studies
- Writing for Games
- Game Aesthetics
- Games Criticism & Review
- Global Gaming Cultures
- Gender Play
- Game Design Theory and the Playing Experience
Education
2003 – 2005
4 A-Levels: Computing, Photography, English Language, Media Studies
Contact Lauren for:
Email is the best way to contact me as I check it everyday, please leave a contact number in your email also.
career opportunities
expertise requests
reference requests
getting back in touch